What is Metaverse
Science fiction writer Neal Stephenson coined the term "metaverse" in his 1992 book Snow Crash, using it to mean a computer-generated universe. It is generally understood to be a highly immersive, shared virtual world where people gather to play games, socialise and to work.
It's also tied to the development of Web3.0, which some believe will be the next chapter of the internet's existence — one built on blockchains that, theoretically, will democratise access and power and weaken the grip of the biggest tech companies.
The concept is not really new. Back in the early 2000s there were a lot of forerunners to the metaverse, including Second Life (launched by Linden Lab in 2003) and Habbo Hotel, made by Finland's Sulake. They've dropped off a lot of people's radars since then but both are still going — Second Life still has 200,000 daily active users.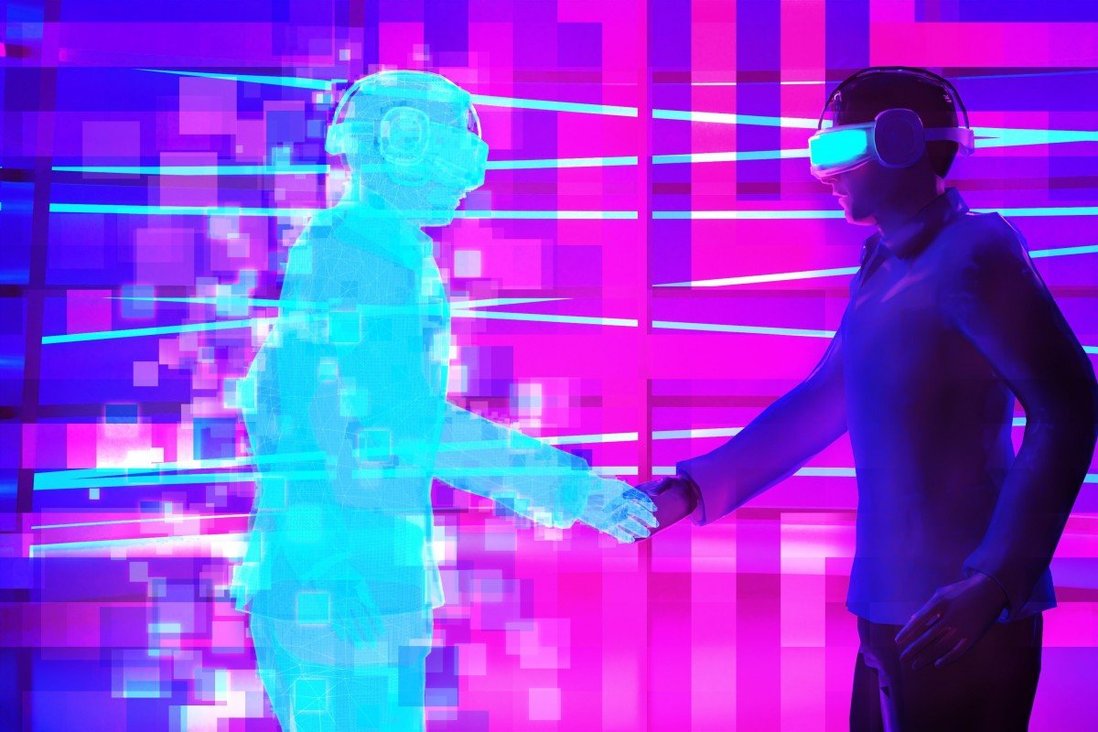 Why do we think the metaverse will take off this time?
The big tech companies are going all guns blazing on the metaverse. Mark Zuckerberg is all in, while Microsoft wants to build the enterprise metaverse. Meanwhile, online multiplayer games like Fortnite, Minecraft (owned by Microsoft) and Roblox have already made social gaming a mainstream phenomenon and have created platforms that can be the building blocks for developing the metaverse. Some games developers believe that Roblox — yes, that boxy game beloved by 7 to 12-year-olds — could be the most powerful metaverse platform of the future. Minecraft, meanwhile, runs on Hadean cloud software which can scale up to thousands of users per world.
Cryptocurrencies and non-fungible tokens (NFTs) make it easier to buy and sell things inside the metaverse, opening up commercial opportunities. But more importantly, these exchangeable tokens will also eventually make it possible to move your virtual identity and goods between different metaverse worlds — you could take your pixelated sword from a Roblox game and turn it into a powerful gun in Fortnite, for example.
This is when the metaverse becomes truly "meta" and you can hop around seamlessly between platforms in the way that sci-fi novels like Snow Crash and Ready Player One imagine. Think of it like that moment in the 1990s when mobile phones started allowing people to text each other across different networks, and suddenly mobile messaging exploded beyond anyone's expectations.
The potential risks of Metaverse.
Lawyers warn that the metaverse will see disputes over intellectual property and ownership, data protection, content licensing as well as risks around crypto assets. Many lawsuits will have to be fought to establish the rules — in September, for example, Roblox settled a lawsuit with the US National Music Publishers Association which paves the way for artists to be able to debut their music in the metaverse.
But for investors, the biggest risk is figuring out which companies really know how to build a compelling metaverse that people will want to join and return to, says Isabel Fox, general partner at Outsized Ventures, which recently invested in Hadean.
"Some founders will take a 'build it and they will come' approach and fail. Success or failure will be fast. The best teams will win out," says Fox.
Another risk, says Antoine Moyroud, venture lead at EQT Ventures, is that the metaverse remains too fragmented and people can't take their virtual identities across different platforms.
"Multiple businesses are fighting to become the glue between the different virtual worlds but the risk I see is that no strong winner emerges leading to fragmented communities."Is the metaverse just completely overhyped now?
Is the metaverse just completely overhyped now?
Not really. There are a lot of headlines at the moment, but investment in this area is still low. In April US games company Epic raised a $1bn funding round led by Sony, and last week The Sandbox, a games studio owned by Hong Kong VC Animoca Brands, raised a $93m Series B funding round led by SoftBank, but these large rounds are still outliers.
"When it comes to cash, investments in cryptocurrency and Web 3.0 are making the news, but mostly because this is a nascent space where use cases are being developed every day; the numbers themselves are seldom super-high," says Moyroud.
Investors are still, for the most part, playing a wait-and-see game to see which young startups are worth backing. Most of the funding rounds have been seed and Series A.
"The next 12 months will be critical," says Georgina Felce, chief operating officer and cofounder at Talewind. "The big investors like Sequoia and Coatue are watching this and will be putting big cheques in. They are watching the companies that have raised seed rounds, and there will be three or four companies that they put the big cheques into."